Kyu Kiya Aisa Mere Saath – Hindi Emotional Love Story
Ye Emotional aur sad story in Hindi hai Riya aur Ankush ki. Ek din Riya ka message aata hai Ankush ko:
Riya: Hi baby, kaise ho?
Ankush: Abhi thoda wait karo, bahut busy hu
Riya: Ok, but please jaldi baat karna
Ankush: Ok
After 1 Hour….
Ankush: Hi baby, kaise ho, main free hu ab, batao kya baat hai
Riya: Main 1 ghante se tumse baat karne ka wait kar rahi thi
Ankush: Kya hua jaan, itna wait ho raha hai aaj mera
Riya: Haa, baby kuch important baat karni thi tumse
Ankush: Kaun si important baat?
Riya: Ok, pehle ye to batao kaise ho aap?
Ankush: Main theek hu aur aap kaise ho?
Riya: Theek hu aur nahi bhi
Ankush: Kyu kya hua Riya tumhe, sab theek to hai na??
Riya: Haa theek hai, Ek baat puchni thi tumse. Aapko meri kasam hai sach batana
Ankush: Maine kabhi jhooth bola hai kya aapse? Pochu kya puchna chahti ho
Riya: Mujhe kitna pyar karte ho?
Ankush: Ye kaisa sawaal hai, aapko pata hai ki main aapko bahut pyar karta hu. Aur pyar ko words me explain nahi kar sakte
Riya: Kya aap mere ilava kisi aur ladki se bhi baat karte ho?
Ankush: Are ye kya pooch rahi ho? Maine tumhare ilava kisi se kyu baat karni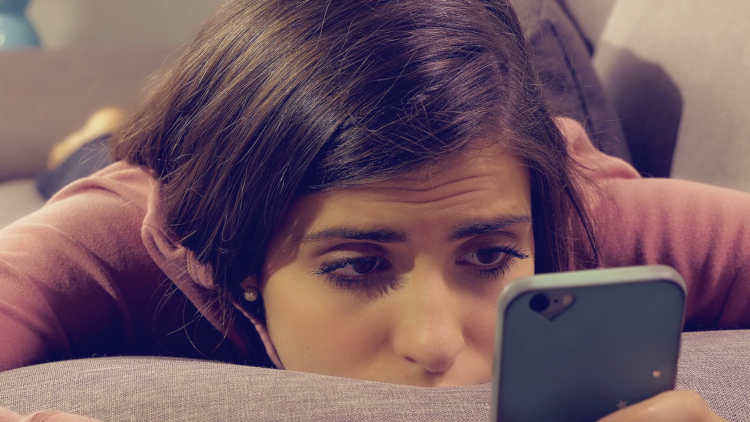 Riya: Itna gussa kyu ho rahe ho, maine to bus waise hi poocha
Ankush: Theek hai lekin aage se aisa sawaal mat karna kabhi. Tumhe pata to hai ki main dusre ladko ki tarah dhokebaaz nahi
Riya: Mujhe aaj se pehle bhi yahi lagta tha ki aap mujhe kabhi dhokha nahi doge
Ankush: Lagta tha?? Kya kehna chahti ho tum Riya??
Riya: Baby, kyu itna anjaan ban rahe ho, bas karo ab aap..
Ankush: Are baby seedhey seedhey batao na kya kehna chahti ho
Riya: Ok… Ye batao ki aap aaj subah se kaha the?
Ankush: Main aaj subah se important kaam me busy tha
Riya: Kaunsa important kaam??
Ankush: Tha kuch important kaam..
Riya: Ok…aapko ye to pata hi hai ki main market ki library jaati hu
Ankush: Haa, toh kya hua?
Riya: Jab main waapis aa rahi toh paas wale park me maine aapko kisi ladki ke saath dekha tha aur us ladki ne aapko hug bhi kiya hua tha
Ankush:  (Silence   !)
Riya: Are, baby kuch to bolo, aise chup mat raho meri dhadkane tez ho rahi hai..
Ankush: Riya, mujhe explain karne do..
Riya: Aapko meri kasam hai sach sach batana
Ankush: Haa Riya, tumne jo dekha theek dekha, main us ladki ke saath hi tha park me
Riya: (Weeping) Kyu kiya mere saath itna bada dhokha, kya mila ye sab karke
Ankush: Riya, tum ro mat, mujhe explain karne do
Riya: Ab explain karne ko kya reh gaya, itne time se mujhe jhooth bolte rahe aur dhokha dete rahe
Ankush: Haan, maine jhooth bola
Riya: Par kyu, agar mujhse pyar nahi tha to bataya kyu nahi??
Ankush: Riya, dekho mujhe ek rich aur modern ladki chahiye thi aur tum aisi bilkul bhi nahi ho
Riya: Lekin propose to aapne kiya tha mujhe aur ab jab mujhe itna pyar ho gaya aapse, aapne aisa kyu kiya??
Ankush: Us waqt tum mujhe pyari lagti thi lekin time ke saath mera dil uth gaya tumse..I am sorry yaar
Riya: Matlab ki itne din tak tum mujhe jhootha pyar karte rahe?
Ankush: Yaar, main tumhe batane wala tha par kabhi himmat nahi hui. Mujhe maaf kar dena Riya. Tum bahut acchi ladki ho lekin meri type ki nahi. Main tumhara dil dukhana nahi chahta tha
Riya: Dil to dukhaya hai tumne mera lekin main tumhe bhoolu kaise?
Ankush: Dekho Riya, maine kaha na tum meri type ki nahi ho. Koi aisa dhund lo jo tumhare type ka ho.
Riya: Mat jao Ankush meri zindagi se, main ji nahi paungi.
Ankush: Mujhe kuch kaam hai Riya… Bye (Number Blocked !)
ये हिंदी स्टोरीज भी पढ़िए:
यह Hindi Emotional Love Story आपको कैसी लगी, हमें बताये और आपके पास भी कोई कहानी हो हमें भेजे।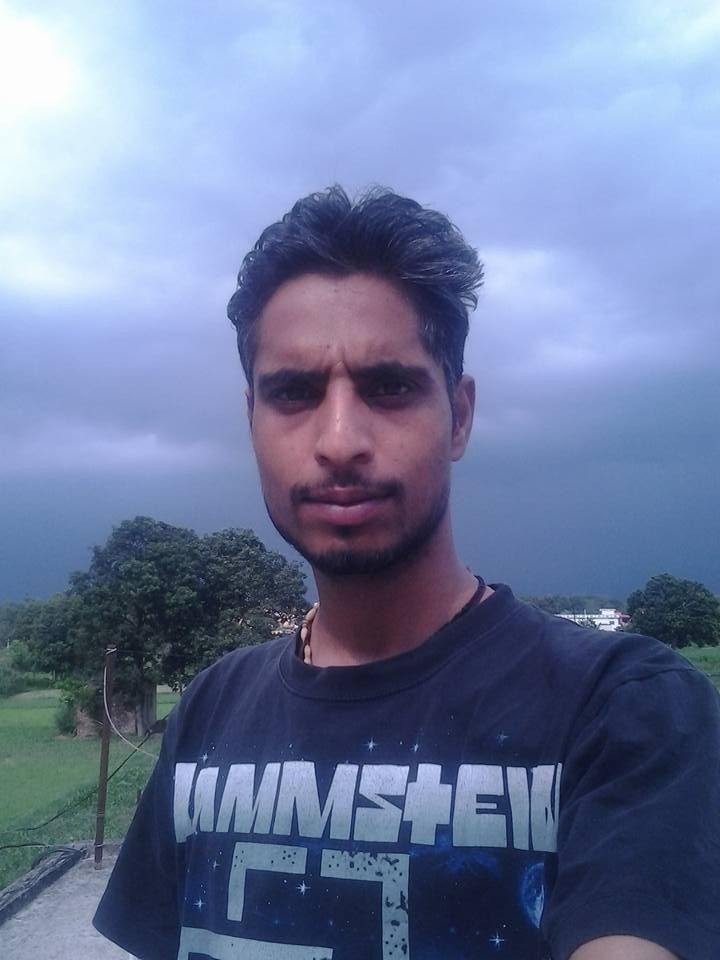 नमस्ते। मुझे नयी कहानियां लिखना और सुनना अच्छा लगता है. मैं भीड़-भाड़ से दूर एक शांत शहर धर्मशाला (H.P) में रहता हूँ जहाँ मुझे हर रोज़ नयी कहानियां देखने को मिलती है. बस उन्ही कहानियों को मैं आपके समक्ष रख देता हूँ. आप भी इस वेबसाइट से जुड़ कर अपनी कहानी पब्लिश कर सकते है. Like us on Facebook.