समाज ने मर्द को कही का ना छोड़ा – Short Sad Story in Hindi
Short Sad Story in Hindi
Ye short sad story in Hindi har us mard ke liye hai jo apni zindagi se naraaz hai.
Zyadatar hum apni society me dekhte hai ki mard apni feelings ko lekar zyada expressive nahi hote yani ki zyada khulkar baat nahi karte.
Agar hum girls or women ki baat kare to wo apni feelings bade acche se express kar pati hai lekin mard ke liye aisa nahi. Isiliye mard ko lekar hum ye short sad story in Hindi aapke liye lekar aaye hai.
Is samaj yani society ki vajah se mard apni feelings chupate hai. To aayiye hum jaante hai ki kyu mard apni feelings nahi bata paate aur samjhe ek mard ke mindset ko.
Asli mard kam bolte hai
Society aur hum sab ka ek mindset hai ki jo asli mard ya gentlemen hote hai wok am bolte hai. Aksar zyada bolne wale ladko ko tok diya jaata hai ye kehkar ki "ladkiyo ki tarah zyada mat bol" ya fir "kitna baatuni ladka hai". Agar koi ladka apni feelings ko express kare to use "sensitive ladka" bolkar tok diya jaata hai. Isiliye ye short sad story in Hindi ke zariye ye batana chahte hai ki hamare samaj me zyadatar mard apni feelings dusre ke saamne chupate hai jo ki asal me bahut khatarnaak hai. Pata nahi is society ka mindset kab badlega?  
Abey Ladki hai kya jo aansu baha raha hai
India me agar 10 saal ka bhi ladka roye to use ye bol kar tok diya jaata hai ki "Ladki hai kya jo aansu baha raha hai". Gaur karne wali baat ye hai ki society bachpan se hi ladko ko macho samajhna chahti hai aur samaj ko lagta hai ki mard ko dard nahi hota lekin aisa nahi hai janab. Jab koi kisi ladke ko aisa comment karta hai to wo dil me yahi sochta hai ki rona to ladkiyo ka kaam hai aur ladko ko rona allowed nahi. Isi vajah se zyadatar ladke rote nahi aur apni feelings ya emotions express karne se darte hai.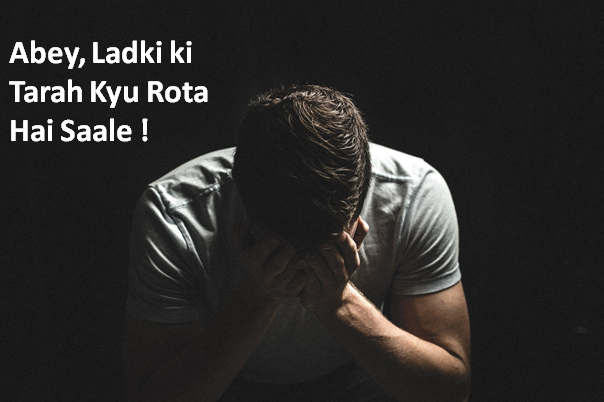 Short Sad Story in Hindi
Ladke weak nahi strong hone chahiye
Hamari society weak ladko ko accept hi nahi kar sakti. Zindagi ke har mod par ye samaj weak ladko ka mazaak udati hai jiski vajah se kai baa raise ladko ko bahut musibto ka saamna karna padta hai. Apne emotions ya feelings ko express karna ladko ko ek tarah ki weakness lagti hai aur isiliye wo apne andar ek sailab liye ghoomte hai.
Agar koi kisi ladke ko weak ya "ladki ki tarah" kahe to ladko ko ye ek bahut badi insult lagti hai jiski vajah se zyadatar ladke apni feelings express nahi karte.
Friends, ab society ko apna mindset badalne ki zarurat hai taki hum ladke bhi apne andar chupe un feelings aur emotions ko express kar sake. Shayad isse mardo ko heart attacks aana thoda kam ho jaaye !
Agar aapko ye short sad story in Hindi acchi lagi to share zarur kare.
ये भी पढ़े:
Kuch Ladko ki Soch Ladkiyo ke Liye Kabhi Nahi Badal Sakti
तो क्या हुआ अगर मैं मोटी हू, Size Zero से तो अच्छी ही हू – Ketki Subhash
अपने पति की इन 5 आदतों से परेशान हो गयी हूँ – Story by Rashmi Sinha
True Fiendship Story in Hindi – सच्ची दोस्ती की कहानी
"Uth Jaa Nalayak, Diwali aa Rahi Hai" – Short Story About Mother in Hindi
My First Karva Chauth Story in Hindi – सुनिए एक फौजी की पत्नी की जुबानी
Facebook Par Love Story – Har Ladke ke Liye Zaruri Sabak
मेजर नवनीत और शिवानी की लव स्टोरी – Indian Army Love Story in Hindi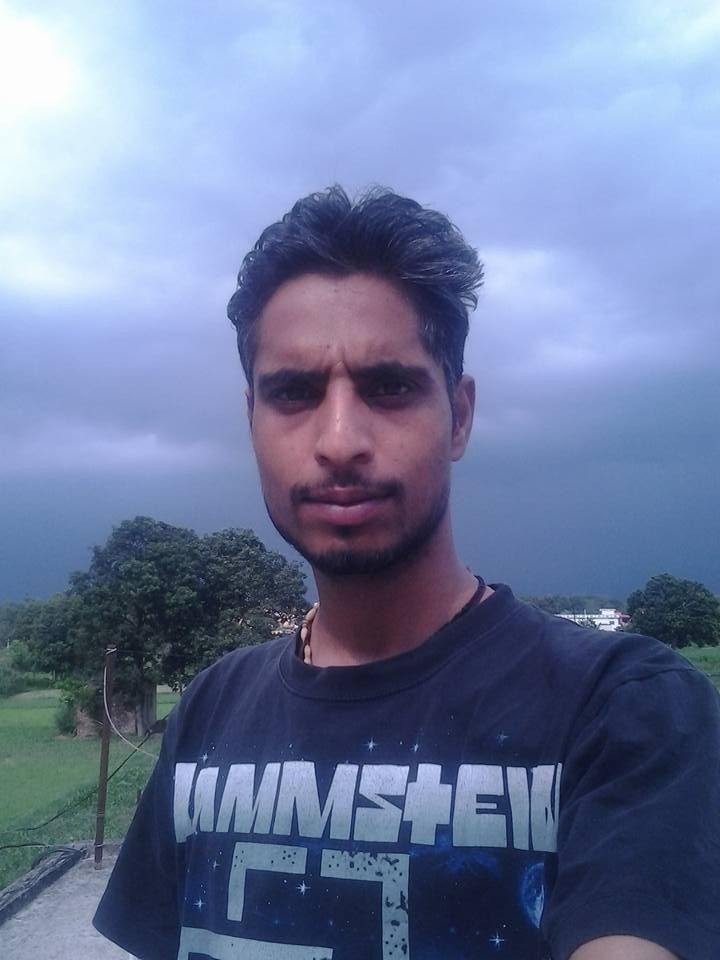 नमस्ते। मुझे नयी कहानियां लिखना और सुनना अच्छा लगता है. मैं भीड़-भाड़ से दूर एक शांत शहर धर्मशाला (H.P) में रहता हूँ जहाँ मुझे हर रोज़ नयी कहानियां देखने को मिलती है. बस उन्ही कहानियों को मैं आपके समक्ष रख देता हूँ. आप भी इस वेबसाइट से जुड़ कर अपनी कहानी पब्लिश कर सकते है. Like us on Facebook.