पीरियड्स (Menses) नहीं आफत !!… Period Pain Story in Hindi
Period Pain Story in Hindi
Submitted By Vineeta Ghai
Jo log bolte hai ki periods me koi zyada dikkat nahi hoti, wo log bilkul jhooth bolte hai. Aajkal TV ads me aksar dikhate hai ki ladki apne periods me bhi khush hai aur badi aasani se yaha waha ghoom rahi hai, aapko bata du ki aisi TV ads me sab kuch bilkul jhooth batate hai.
Periods maheene ke wo 2 ya 3 din hote hai jo ladki ke liye sabse gande din hote hai. Jee haan, har ladki ko 12 ya 14 saal ke beech me periods aane shuru ho jaate hai aur ye silsila 45 se 50 saal ki umar tak chalta hai aur itne saalo take k ladki ko ye sab jhelna padta hai.
Mera naam Vineeta Ghai hai aur main aapko apni period pain story in Hindi batane jaa rahi hu. Sirf aur sirf ek ladki hi jaanti hai ki periods me use kitni mushkilo ka saamna karna padta hai.
Periods me sabse badi problem ye hoti hai ki hum kisi aur cheez ke bare me theek tarah soch nahi paati. Poora din hamare dimag me bas periods pain aur period stains ki chinta rehti hai. Kabhi kabhi ye bhi tension rehti hai ki kahi pad idhar udhar na ho jaaye jisse stains ka darr bana rehta hai.

Period Pain Story in Hindi
Agar ladki kahi baahar ho ya office ho fir to badi mushkil ho jaati hai.
Periods me emotions par koi control nahi rehta. Kabhi to main kisi baat par jor jor se hans deti hu aur kabhi koi reaction nahi deti.
Period cramps or period pain ha dusri sabse badi mushkil. Mujhe periods me sirf kamar (waist) hi nahi balki poora badan (body) dard karta hai. Aise me main bahut chidchidi (irritate) bhi ho jaati hu.
Periods me main kabhi bhi freely ghoom nahi sakti kyunki har waqt mujhe pad khisakne ki tension rehti hai. Aur pad pehan kar chalna to bahut hi mushkil hai. Main har roz mandir jaati hu lekin periods me meri maa (mother) mujhe mandir nahi jaane deti. Yahi nahi naa main ghar ke mandir me jaa sakti hu aur na hi rasoi (kitchen) me.
Period Pain Story in Hindi
Mujhe pata hai ki periods me hum ladkiyo ko bahut mushkil hoti hai maheene (month) ke ye 2-3 din hamari zindagi ke sabse gande din hote hai. Lekin main khush hu ki main ladki hu kyunki bhagvaan ne mujhe chuna hai is duniya me zindagi ko kaayam rakhna. Agar mujhe periods na ho to mujhe unlucky maana jaayega kyunki main kisi zindagi ko janm nahi de paungi.
Meri is period pain story in Hindi ko padh kar aapko pata chal gaya hoga ki hum ladkiyo ke liye life easy nahi isliye meri sabhi mardo (men) se sirf yahi guzarish hai ki hamari is problem ko samjhe taaki hum bhi apne periods me bina kisi sharm aur problem ke ghoom sake.
Thank You
ये भी पढ़े:
जब टॉयलेट में Labour Pain शुरू हो गया, शुक्र है कार में डिलीवरी नहीं हुई
Kuch Ladko ki Soch Ladkiyo ke Liye Kabhi Nahi Badal Sakti
तो क्या हुआ अगर मैं मोटी हू, Size Zero से तो अच्छी ही हू – Ketki Subhash
अपने पति की इन 5 आदतों से परेशान हो गयी हूँ – Story by Rashmi Sinha
पत्नी की इन आदतों की वजह से रोज़ बोलता हू उसे I Love You
Beer ke Ilava Ye Hai Mere Baaki Shaunk – Komal Rathee
जानिये क्यों है मेरे पति दुनिया के Best Husband – कनिका मित्तल
समाज ने मर्द को कही का ना छोड़ा – Short Sad Story in Hindi
Facebook Par Love Story – Har Ladke ke Liye Zaruri Sabak
समाज ने मर्द को कही का ना छोड़ा – Short Sad Story in Hindi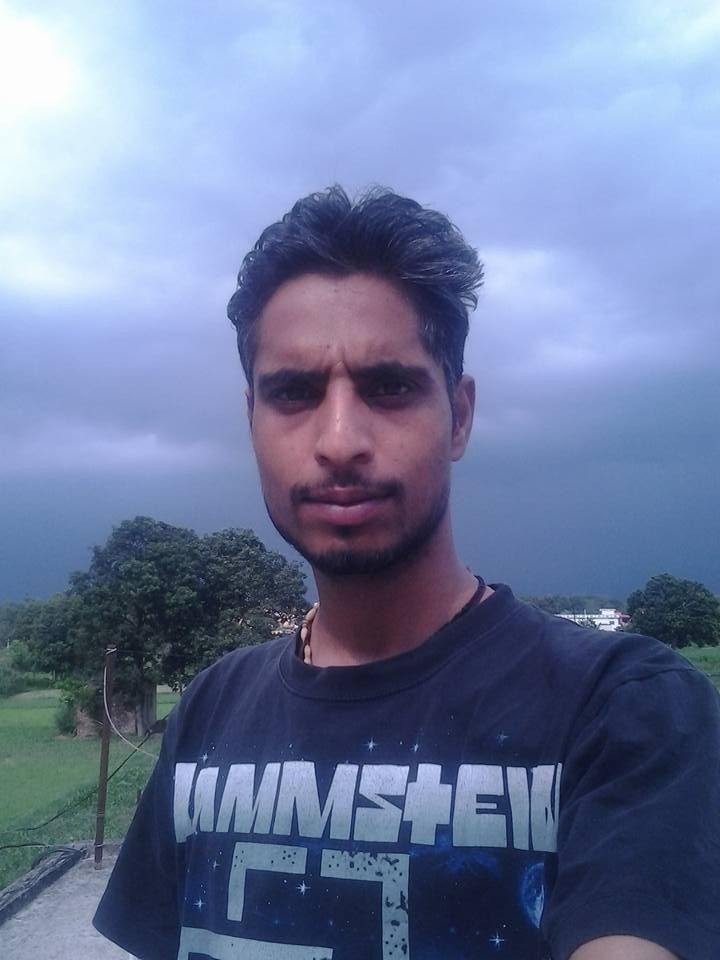 नमस्ते। मुझे नयी कहानियां लिखना और सुनना अच्छा लगता है. मैं भीड़-भाड़ से दूर एक शांत शहर धर्मशाला (H.P) में रहता हूँ जहाँ मुझे हर रोज़ नयी कहानियां देखने को मिलती है. बस उन्ही कहानियों को मैं आपके समक्ष रख देता हूँ. आप भी इस वेबसाइट से जुड़ कर अपनी कहानी पब्लिश कर सकते है. Like us on Facebook.